Description
College faculty members face many complex and interconnected struggles, such as boosting enrollment, motivating students, increasing retention rates, and instructing students who may or may not be "college-ready." These challenges can often feel isolating. Faculty collaboration, idea sharing, and planning are key to fostering student success and overcoming challenges as a community. This workshop provides participants with experience collaborating on lesson plans and the opportunity to brainstorm and share promising practices regarding what's working (or not) in the classroom. Participating in this workshop will help build confidence and competence in new and veteran faculty members.
By the end of this workshop, participants know or are able to:
Observe, discuss, and critique a model lesson (templates provided).
Create a new lesson plan and/or build upon an existing lesson plan.
Explore various grouping structures and activities. Guidelines and norms are discussed.
Incorporate various learning styles and methods.
Design and share enhanced lessons.
Plans for participation and interaction:
Class discussion and share-out.
Peer observation and critique.
Discipline specific and non-discipline specific group activities.
Viewing short video clips (Do's and Don'ts of Teaching).
Learning style activities.
Venue
Location Lamar State College
Orange Shahan Events Center
209 Green Avenue (parking lot is off 1st Street)
Orange, TX 77630
(409) 882-3922
Facilitator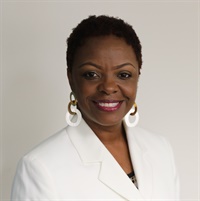 Director, Faculty Development
Lone Star College System
---
Policies
Cancellation and Refund Policy
Cancellation and refund requests, minus a $25 administrative fee, must be received in by January 20, 2023. Refunds will not be given for no-shows. Registrants who have an outstanding balance and do not attend the workshop are responsible for the $25 administrative fee. Substitutions are accepted at any time prior to the workshop by submitting a written request to Kelley Berley. The individual requesting the transfer is responsible for all financial obligations (any balance due) associated with the transfer.

Consent to Use of Photographic Images
By registering for one or more of these modules, you consent to being recorded for any purpose whatsoever, and you release NISOD and The University of Texas at Austin and their officers and representatives from any liability for infringement of any rights, and you expressively authorize and permit the use of your name, voice, and likeness and all reproductions thereof, for any purpose whatsoever, in perpetuity in any media now known or hereafter devised, without limitation and without compensation.
Location
J. Michael & Bridget Shahan Events Center at Lamar State College Orange

209 Green Avenue, Shahan Events Center, Orange, Texas 77630, United States
(409) 883-7750
www.lsco.edu
Agenda
Preliminary Schedule


Friday, February 10, 2023

10:00 a.m. – 2:30 p.m.
Workshop
12:00 – 12:30 p.m.
Lunch provided by NISOD.
Venue Address


Lamar State College Orange
Shahan Events Center
209 Green Avenue (parking lot is off 1st Street)
Orange, TX 77630

(409) 882-3922