Description
Everybody is doing it: Companies like Google provide professional development around mindfulness for their employees, professional athletes practice mindfulness, and even the military trains soldiers through mindfulness. A growing body of neuroscience and other research suggests that mindfulness also holds an array of benefits for higher education, including individual benefits (such as increased self-regulation, attention, and creativity) and communal benefits (such as the promise of more inclusive environments). When students are emotionally engaged in the classroom, they have a greater sense of belonging because content connects to their personal lives and academic pursuits. During this workshop, participants learn how to incorporate mindfulness into their classrooms to support student engagement and success.
By the end of this workshop, participants know or will be able to:
Understand the "contemplative pedagogy" movement in higher education.
Identify practical strategies and a wealth of resources for implementing mindful practices.
Implement mindfulness in various classroom formats.
Plans for Audience Participation and Interaction:
Hands-on exercises involving practical strategies for implementing mindfulness practices in and out of the classroom.
Digital Badge, Certificate, and CEUs
All workshop participants can obtain, at no additional cost:
A digital badge and certificate that provide a web-enabled, verifiable documentation of your professional learning experience.
CEUs, which are awarded by passing the post-workshop learning assessment with a score of 80% or better.
Facilitator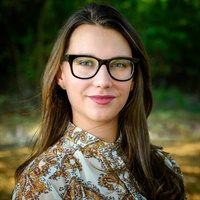 Interim Manager, Faculty Development
Austin Community College
---
After visiting classrooms in Japan, China, the United States, and the Navajo Nation during her undergraduate studies at Indiana University, Chelsea Biggerstaff recognized a disparity in educational settings that was inexcusable. In response, she devoted two years to national service with AmeriCorps and later accepted a position at Skillpoint Alliance. As a program lead at Skillpoint Alliance, Chelsea coordinated the NEXT Intermediate Job Program and developed and facilitated professional development trainings and workshops in areas such as leadership, presentation skills, team skills, task and time management, communication in the workplace, and creative problem solving. Chelsea's background in education and passion for transformative development opportunities drew her to Austin Community College where she uses her creativity, educational background, and positive spirit to inspire and learn from the college's hardworking faculty.
---
Policies
Cancellation and Refund Policy
Cancellation and refund requests, minus a $25 administrative fee, must be received in by October 1, 2023. Refunds will not be given for no-shows. Registrants who have an outstanding balance and do not attend the workshop are responsible for the $25 administrative fee. Substitutions are accepted at any time prior to the workshop by submitting a written request to Kelley Berley. The individual requesting the transfer is responsible for all financial obligations (any balance due) associated with the transfer.

Consent to Use of Photographic Images
By registering for one or more of these modules, you consent to being recorded for any purpose whatsoever, and you release NISOD and The University of Texas at Austin and their officers and representatives from any liability for infringement of any rights, and you expressively authorize and permit the use of your name, voice, and likeness and all reproductions thereof, for any purpose whatsoever, in perpetuity in any media now known or hereafter devised, without limitation and without compensation.