Description
While they are effective pedagogical tools, leading discussions can be frustrating. They can easily go awry, leading to uncomfortable silences, domination by a couple of speakers, superficial contributions, or off-topic remarks. This workshop reviews research-based principles for guiding classroom discussion and strategies for designing and facilitating classroom discussions that work to create an effective, positive learning experience. You'll experience a variety of specific strategies first-hand, including those relevant to small classes, large classes, online courses, and a variety of disciplines. Plus, you'll reflect on how to apply these strategies to your own classes. You'll also learn what you can do to prevent the "common discussion pitfalls" listed above, along with what to do when they happen. You'll also learn how to design discussions as a part of your course so they truly help students learn (and so you'll know that they worked!).
During this workshop, you'll experience these engaging discussion techniques first-hand. Expect a fast-paced, highly practical day!
By the end of this workshop, participants know or will be able to:
Review and discuss 12 research-based principles to guide class discussion.
Experience a variety of discussion techniques that faculty can use to engage all students.
Explore strategies to prevent and respond to common discussion pitfalls.
Design discussions that lead to deep, meaningful, and measurable learning.
Activities:
Structured small group discussions and activities on 12 research-based principles on class discussion.
Discussion "mini-simulations" including framing and debriefing.
Designing a "discussion that works" for one of your classes.
Facilitator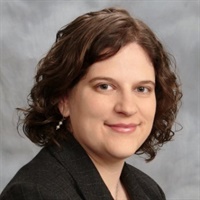 Simmons University
---
Dr. Jennifer H. Herman has developed, facilitated, or overseen hundreds of research-based faculty development programs around teaching and scholarship. Jennifer's presentations, workshops, and research focus on faculty development programs and Center development, course design, teaching strategies, learning theory, teaching for inclusive excellence, student learning outcomes assessment, and online education. Her publications include Creating Engaging Discussions: Strategies for "Avoiding Crickets" in Any Size Class and Online (Stylus, 2018; with L. Nilson). Jennifer teaches courses on teaching, assessment, learning theory, and curriculum development for the Health Professions Education CAGS and doctoral program. Jennifer holds a Ph.D. in Higher Education from the University at Buffalo and a M.A. in International Training and Education from American University and is the Executive Director, Center for Faculty Excellence at Simmons Univeristy.
---
Policies
Cancellation and Refund Policy
Cancellation and refund requests, minus a $25 administrative fee, must be received in by September 29, 2022. Refunds will not be given for no-shows. Registrants who have an outstanding balance and do not attend the workshop are responsible for the $25 administrative fee. Substitutions are accepted at any time prior to the workshop by submitting a written request to Kelley Berley. The individual requesting the transfer is responsible for all financial obligations (any balance due) associated with the transfer.

Consent to Use of Photographic Images
By registering for one or more of these modules, you consent to being recorded for any purpose whatsoever, and you release NISOD and The University of Texas at Austin and their officers and representatives from any liability for infringement of any rights, and you expressively authorize and permit the use of your name, voice, and likeness and all reproductions thereof, for any purpose whatsoever, in perpetuity in any media now known or hereafter devised, without limitation and without compensation.